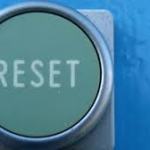 If you're depleted and exhausted, burnt-out, suffering from chronic symptoms or conditions that western medicine can't cure, are overstimulated by technology, planning to have a child, are overweight, going through a major life transition, want to slow the aging process or are concerned about your lack of vitality, then an Ayurvedic Immersion Program (Panchakarma) is for you. 
Panchakarma is a complete mind-body-spirit healing experience. The depth of rejuvenation, relaxation and transformation that it offers will give you a new perspective on how good you can feel.
Panchakarma is thousands of years old. It originated in India through the medical Science of Ayurveda.  This ancient technique of detoxification, rejuvenation and reconnection is unique to Ayurveda and is the only method of it's kind.
PANCHAKARMA & AYURVEDA TODAY
The Western world is in the process of awakening to the gifts that Ayurveda and Pancha Karma offer. Not many people know that Ayurveda is a sister science to Yoga; they come from the same time, place and people out of India almost 5,000 years ago.  The popularity of yoga has paved the way for Ayurveda's introduction to the west.
Ayurvedic Principles are being brought forward to deepen our understanding of the ways in which we can heal, maintain wellbeing and realize our true potential.  The buzz about Ayurveda has been slowly growing from a low hum to a steady roar in the past 30 years in the US. Panchakarma is Ayurveda's most concentrated course of treatment.
THE PROCESS
Panchakarma is a three part process. From start to finish, the process requires abstention from: sexual activity, alcohol, drugs, caffeine, refined sugars, and unnecessary exposure to media.
Ayurveda offers timeless and profound wisdom for safe and effective cleansing. But to stop at cleansing would be incomplete. Unique to Ayurveda is the concept of Rejuvenation. From an Ayurvedic perspective, rejuvenation (building strength and vitality) must always follow the depletion caused by cleansing for true balance and well being.
Phase 1: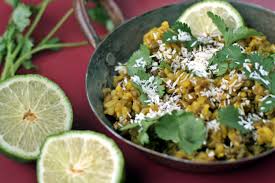 Pre-Cleanse: This is called 'Oleation' and takes place in the comfort of your
home in preparation for phase two. Oleation is a dietary detoxification event. It entails taking herbs, satiating yourself on a diet of limited foods (beans, rice, spices, veggies and fruit) abstaining from caffeine, alcohol, wheat, dairy, sugar and (with certain exceptions) meat. A purgation of the bowels on the last day clears the G.I. tract and prepares the body for the deeper detoxification of phase two.
Phase 2:
During this portion of the process, daily medicinal therapies are performed
on the body to access and release cellular toxins at the deepest level. The nurturance and care that you receive during the administration of these therapies is an integral part of your healing.
Each daily session will begin with an Ayurvedic massage and end with an oil or water colonic treatment. The therapies that are performed in between the massage and colonic treatment vary depending on your needs. You can expect to be in therapies between 2-4 hours daily.  Your daily routine will also include meditation, yoga, journaling, breath exercise, Ayurvedic food, herbs, exposure to nature and ample time for self-reflection.
Ayurvedic Therapies are thousands of years old. Their effect is as powerful as it is mysterious. These therapies allow your body and mind to relax, rest and reintegrate – all while you detoxify and build strength.
Herbalized oils, buttermilks, pastes, and steam are applied to the body to mobilize and remove imbalances, pacify and rebuild the nervous system, remove toxic accumulations from the tissue, re-establish circulation and flow through blocked channels and revitalize organ function.
Phase 3:
The focus here is Rejuvenation.  Clients often underestimate the importance of this.  Once phase 2 is complete, the client returns home.  This is a fragile time and requires dedication to resting and self care.  The cleansing process that is begun with Phase 1, and deepened by Phase 2, continues for weeks after you leave us in Phase 3.  It is vitally important to follow the Rejuvenation plan that we provide for you. You must fully cycle out of the Panchakarma process and integrate the emotional, mental and biochemical changes that have, essentially, shifted your whole consciousness.
Taking herbs, continuing with yoga, journaling, meditation, breath exercises and nourishing foods will all be a part of this process.  The channels of the body have been opened and cleansed. Refraining from alcohol, processed foods and caffeine will support their continued health and maintenance. We recommend that 1 week – at the very least – be devoted to Rejuvenation  We will discuss and tailor your rejuvenation program at length in consultation together.
HOW LONG IS THE PROCESS?
Programs range from 3-21 days. The perfect detoxification and rejuvenation program will be created for you, taking into account your condition and the duration, timing and budget that fits. Don't think you can find the time to dive into a process like this? Many people choose an annual Ayurvedic immersion program experience as the ideal vacation to enhance wellness and relieve symptoms of illness. 
– Learn more about Panchakarma HERE. –
PANCHAKARMA WITH VITALLIVING
Our VitalLiving Ayurveda team has been administering Panchakarma since 2008. Facilitating and witnessing the dramatic shifts that our clients experience is incredibly rewarding. When you receive Panchakarma through VitalLiving Ayurveda, you put yourself into the hands of a team of quality specialists. We fully support you so that your experience is blissful, rich and complete.
We will guide you through the transformative process of Panchakarma with warmth, safety, grace & discretion.
We offer Panchakarma at the VitalLiving offices in California and Montana or, as a premium service, in the comfort of your own home (learn more about home Panchakarma HERE.)